Let's start with this cover art:
I'm impressed. I'm curious. And I think they just got brownie points without even trying to hard (which is of course not true, this is no slapstick production)
The Pardos are an alternative rock duo from Queens, NY. Taking sounds from folk and punk, and their name from legendary TV announcer Don Pardo, Adam Rudy (vocals, guitar) and Ben Schiery (vocals, accordion) write songs about love, loneliness, and space.
Wait, who is taking score on brownie points?
This infantile album that's still finding its feet packs a punch. Explosive, abrupt, disruptive for sure, with an unusual rasping quality of digitized humanity.  Puzzling. Very puzzling. Normally you wouldn't put these combinations of sounds together, and the journey is deliberating what kinda explosive element is brewing up (or if it will even pop at all).
For some reason, I'm feeling really compelled to throw the world twilight into this review. But then track 3 comes along, and I wonder which galaxy I landed up in and what happened to earth? Or the moon I was on?New word. Psychedelic.
New word. Psychedelic poppy-fly. Ok, that's two, and the second isn't exactly a work but an experience. A zooming one foot in, one part upside down, avant-garde science experiment in the simmering.
It's complicated.
Perhaps this will put the world in perspective:
Adam's influences include They Might Be Giants, The Smiths, Green Day, Counting Crows, Barenaked Ladies, Toad the Wet Sprocket, and Ben Folds.
Ben's influences include Streetlight Manifesto, The National, Man Man, Beirut, and Mimicking Birds.
No? Yes? Not for the faint hearted, but definitely something to bob around too.
Ah, that's where I remember them from. This has Teenage Dirtbag written all over it! A quirkylicious repertoire of life and everything else mashed, minced, and sliced up in a buffet of musicality. With that rasp. And that's kinda brave! Yup, being quirky is bold, radical, polarizing, and just the way of the world.
Listening to this album is hard work. It's got every brain synapsis caving in on the next one, and then the song changes. And you sit there in stunned animation wondering what the hell just happened. But not enough to unplug. Just enough to be stunned. Geez, what are these guys packing in the viles that make up the creative frequency of these tracks? Madness, that's a matter of perspective! Genius, that's still in deliberation, Originality – for sure. And could I even be as bold as to say as original as GAGA, which trust me isn't an easy feat.
And then, there's some kinda depth to those lyrics that has you recalibrating your very DNA. Who on earth are these guys? It feels like there is an insiders party happening of complexities simplified, dignified, and digitized, and a cross section of the human soul, the alien within all of us, and the random elements that make up the world as we know it.
Final statement: These guys broke music and turned it into ….. something that feels like this: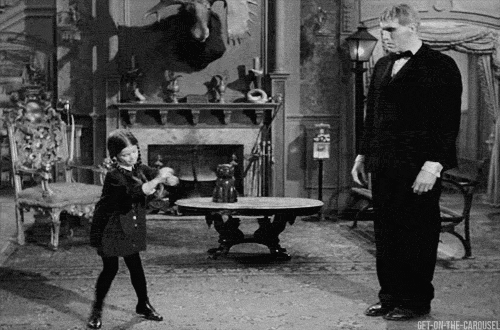 And now for the technical stuff:
Coz, they are on top of stuff like that….
Credits:
1-3, 5-7, 9, 10, and 12 written and composed by Adam R. Rudy
4, 8, and 11 composed by Ben Schiery
The Pardos have been:
Adam Rudy – Vocals (1-3, 5-7, 9, 10, 12), distorted acoustic guitar (5, 7, 12), electric guitar (1-3, 6), bass guitar (1, 3, 6), melodica (3, 6), mandolin (3), drum programming (1-3, 5-7, 9, 10, 12), synthesizers (1, 3, 7, 9, 12), percussion (6)
Ben Schiery – Synthesizers, drum programming (4, 8 and 11)
Any instruments not listed above (i.e. trumpets on 3, piano on 4) were synthesized and are credited as "synthesizers"
Cover design by Adam Rudy
Mixed and produced by Adam Rudy
This album was mastered using LANDR (www.landr.com)
Released February 25, 2016 by And Records under a Creative Commons Attribution-NonCommercial license (creativecommons.org/licenses/by-nc/4.0)
AND-7-032
*This album is not for audiophiles. If you're going to complain about the production quality, you're missing the point.